I have a love affair with long silver hair. Growing in your grey is starting to become more and more popular. So when I saw Tymothea on Instagram, I knew that I wanted to work with her.
We worked on two different looks for some grey hair contemporary portraits.  The first look was Raw. I wanted Tymothea to show her strength and power. 
I wanted the hair to be wild and textured and the big fan came out to get some movement in Tymothea's hair. 
The make up was clean, dewy and natural. 
Our second look was Bold. 
Tymothea had some absolutely wicked jackets, but we selected this black leather jacket. 
It was paired with a high ponytail and a fun red lip. 
So many of these images looked great as black and white conversions as well. Tymothea's long silver hair just seems to pop. Especially the images that we experimented with hair flips.
If you want to see more amazing grey hair women and be empowered by the movement check out @grombre on Instagram
Special thanks to Michael for his creative vision for the hair and make up for this session. 
Make up and Hair – Michael Fels
Just before I left Toronto, I met a beautiful new client Ruth. She had come in for a shoot to update her head shots for her coaching business, and mentioned…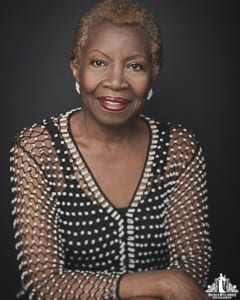 Norma is challenging the current perception of women aging in society, by writing a book about collective experiences of thriving as an older woman. I met Norma at a networking…
If you have any questions or would like to work with me, get in touch using the button below and we can arrange to have a chat.